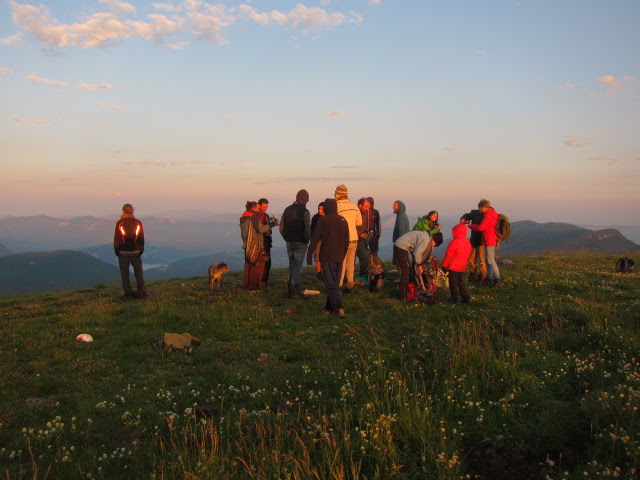 Photo Franck Cayrouse
Dates : from 29th June to 4th July 2020
Location : Alpes of the Valais, Switzerland. Orsières train station.
Course content : We will be focusing this week on discovering life in the wild and finding other ways to see mankind in this habitat. This knowledge goes back to the dawn of time and has always let mankind live in a simple way, by using what he finds in his environment. We will have but the bare necessities to live and most of our food will be collected as we go: thanks to wild plants, we shall feed ourselves! We will have to listen, or learn to listen to nature and adapt to our environment; may it be because of the weather or our picking spots, we will have to keep moving. Therefore, there will be no program. A suggested itinerary and numerous basic skills to see : lighting fire by friction or percussion, collecting fibers and making of rope and carrying net, flint knapping, shelter construction, knots, musical instruments, and much more.
Participants: 15 participants approximately. Children, with no age limit, are welcome, accompanied. (possible for teenagers from 15 years of age to come alone, depending on the youngster).
Animators: Kim Pasche and Marc Dechêne
Price:
– Adultes : 730 Swiss francs / 560EUR
– Students : 550 Swiss francs / 420EUR (with proof of status)
– Children : 360 Swiss francs / 280EUR
Down payment on registering: 150 euros/CHF 180.00
To send your subscription request : please write to contact@gens-des-bois.org.
In a world where everything is speeding up, we find it important to go at a natural space which suggests we take our time. That is why we may answer you within 1 to 10 days. We thank you for your patience.